Wuhan Hezhong Biochemical Manufacturing Co., Ltd.

Wuhan Hezhong Biochemical Manufacturing Co., Ltd. Quality first service-oriented!
Home>Products>Chemical Food Additives>Nutritional Supplement Superoxide Dismutase SOD CAS 9054-89-1 Skin Care
English
Nutritional Supplement Superoxide Dismutase SOD CAS 9054-89-1 Skin Care
HZ

CAS: 9054-89-1

China

ISO 9001

10 kg

USD FOB

as you required

Within 24 Hours

L/C, D/P, T/T, Western Union

10000 kg per week
Wuhan Hezhong Biochemical Manufacturing Co., Ltd.
Wuhan Hezhong Biochemical Manufacturing Co., Ltd.China
Wuhan Hezhong Biochemical Manufacturing Co., Ltd.2020-07-10 09:46:19

Welcome to my shop! Glad to serve you! Please send your question!
Product Details
| | | | | | |
| --- | --- | --- | --- | --- | --- |
| Color: | White | State: | Powder | Purity: | >99% |
| Assay: | 99% | Grade: | Cosmetic Grade | Suitable for: | Elderly, Adult |
Product Description
Nutritional Supplement Superoxide Dismutase SOD CAS 9054-89-1 Skin Care

Superoxide dismutase SOD
Name: Superoxide dismutase
Synonyms: Dismutase,superoxide;superoxidedismutasef.bovineerythro-cytes;CU/ZN SOD
CAS No.: 9054-89-1
EINECS: 232-943-0
Assay: 99%
Storage Temp: 2-8ºC
Appearance: Blue-gray powder
Functions: Mainly used in health care food, cosmetics, medicine, and biological preparations

Description

Superoxide dismutase (SOD) catalyzes the removal of the O2- free radical. The enzyme protects oxygen-metabolizing cells against harmful effects of superoxide free-radicals. Superoxide dismutase is inactivated by H2O2. It consists of two subunits of identical molecular weight joined by a disulfide bond. The molecular weight is 32,500 daltons, and there are two Cu(II) and two Zn(II) atoms per molecule. The isoelectric point of the enzyme is 4.95.

Application

This product is made up of red blood cells, liver and other mammals in the organization a peptides isolated from the large metal enzyme, contains two subunits. According to the different metal cofactors are divided into three types; Containing copper and zinc, relative molecular mass of 32000, 40000, the relative molecular mass of manganese content in the iron of the relative molecular mass of about 40000. Our current products are mainly from pigs to Cu - zinc - SOD in red blood cells, contain 0.32% copper.
Is the main purpose of this product can fully to rid the body of the super oxygen anion O2 -, to lift up the oxygen anionic oxide composition in the body cause the damage to the body.
The short half-life, usually only 6 ~ 10 minutes. Molecular weight is big, not easily through the cell membrane, oral vulnerable to proteolytic enzyme action and deactivation, so the clinical application is limited.

This enzyme is a kind of acidic protein, relatively stable, heat resistant. PH7.6 ~ 9 stability, under the pH6 and 12 or more unstable, especially in the unstable under pH2. Have stronger resistance to pepsin and trypsin hydrolysis ability.
No immunity and analgesic effects, and shall not affect the synthesis of the inflammatory mediators such as prostaglandin.Superoxide dismutase (SOD) is an enzyme that alternately catalyzes the dismutation (or partitioning) of the superoxide (O2−) radical into either ordinary molecular oxygen (O2) or hydrogen peroxide (H2O2). Superoxide is produced as a by-product of oxygen metabolism and, if not regulated, causes many types of cell damage. Hydrogen peroxide is also damaging, but less so,[citation needed] and is degraded by other enzymes such as catalase. Thus, SOD is an important antioxidant defense in nearly all living cells exposed to oxygen. One exception is Lactobacillus plantarum and related lactobacilli, which use a different mechanism to prevent damage from reactive (O2−).
Product Name

Superoxide dismutase

Purity

99%

Appearance

White-yellow powder

CAS No.

9054-89-1

Shelf life

24 months under the previously mentioned conditions and in its original packaging.

Storage

Store in a cool dry place, avoiding sunlight directly.

Main Functions

1.SOD powder can significantly improve and enhance the human body immune function against the Diseases arising from superoxide anion radical , include tumor, inflammation, emphysema, cataract, and so on.
2.Lower cholesterol levels.
3.Against cancers, such as breast and prostate cancer ,as well as other cancers.
4.SOD powder can clean the excessive superoxide anion radical which Generated by metabolic, can play the role of slowing down the aging body,Anti-osteoporosis.
5.SOD powder Can help our body Removal of fatigue and enhance the bodys great ability to adapt to physical exertion.
Usage

Superoxide dismutase from bovine erythrocytes has been used in a study to assess a kinetic model of radiation-induced inactivation of superoxide dismutase in nitrous oxide-saturated solutions. Superoxide dismutase from bovine erythrocytes has also been used in a study to investigate the possible participation of superoxide anion in the intestinal tryptophan 2,3-dioxygenase reaction.
This is the enzyme preparation. Treatment of systemic lupus erythematosus, rheumatoid arthritis, dermatomyositis, scleroderma, autoimmune hemolytic anemia, thrombocytopenia and other autoimmune diseases; Treatment of myocardial ischemia and ischemia-reperfusion syndrome; Can also be used for the protection of the kidney, liver, heart and other organs and transplant, limb reattachment, cosmetic, beauty and other operation process; Treatment of certain cardiovascular diseases; Used to prevent aging.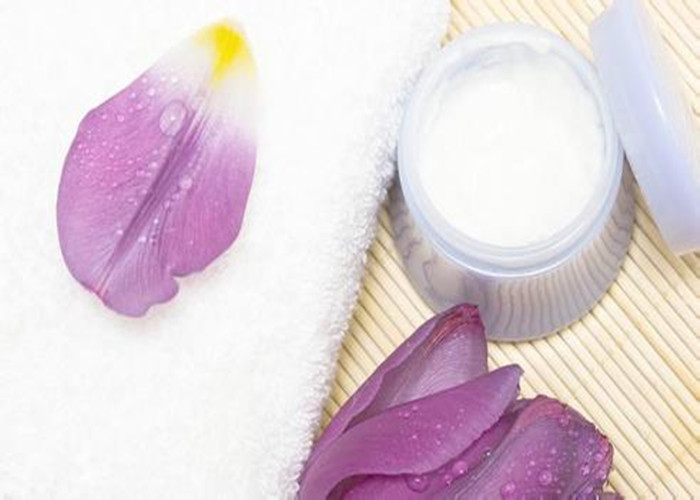 Nutritional Supplement Superoxide Dismutase SOD CAS 9054-89-1 Skin Care Images
Contact Us
Wuhan Hezhong Biochemical Manufacturing Co., Ltd.

Address

Phone(Working Time)

Fax