Wuhan Hezhong Biochemical Manufacturing Co., Ltd.

Wuhan Hezhong Biochemical Manufacturing Co., Ltd. Quality first service-oriented!
Home>Products>Muscle Growth Steroids>Muscle Growth Steroids Methandrostenolone Dianabol CAS 72-63-9 Muscle Building
English
Muscle Growth Steroids Methandrostenolone Dianabol CAS 72-63-9 Muscle Building
HZ

72-63-9

China

SGS, ISO9001, UKAS, GMP

10g

Negotiable

as you required

Within 8 hours after payment

T/T, Western Union, MoneyGram, Bitcoin

2000kg Per Month
Wuhan Hezhong Biochemical Manufacturing Co., Ltd.
Wuhan Hezhong Biochemical Manufacturing Co., Ltd.China
Wuhan Hezhong Biochemical Manufacturing Co., Ltd.2020-07-10 09:46:19

Welcome to my shop! Glad to serve you! Please send your question!
Product Details
| | | | | | |
| --- | --- | --- | --- | --- | --- |
| Name: | Methandrostenolone Dianabol | CAS: | 72-63-9 | EINECS: | 200-787-2 |
| MF: | C20H28O2 | MW: | 300.43512 | MP: | 165-166°c |
Product Description
Muscle Growth Steroids Methandrostenolone Dianabol CAS 72-63-9 Muscle Building
Basic information of Dianabol:
| | |
| --- | --- |
| Product name | Metandienone Factory Supplying |
| Other name | Dianabol |
| CAS No.: | 72-63-9 |
| EINECS No.: | 200-787-2 |
| Molecular formula | C20H28O2 |
| Molecular weight | 300.43512 |
| Melting point | 165-166 |
| Specific optical rotation | +9.3° |
| Assay | 99% |
| Appearance: | white fine powder |
| Mini Order Quantity | 50g |
| Usage | Anabolic steroid, Androgen, Controlled substance. |
| Delivery time | About 5-7 working days |
| Payment terms | Money Gram,Western Union |
| Shipping method | EMS,Fedex,UPS,DHL,TNT |
Description:

Dianabol has been one of the most important anabolic steroids in bodybuilding ever since its introduction in 1958. Also commonly known as "Dbol", this oral compound is best used for steroid cycles in combination with injectable steroids, but can be of value used alone as well.
Whats Dianabol:

1.Methandrostenolone is a testosterone derived anabolic androgenic steroid. Officially, it is a structurally altered form of the primary male androgen testosterone.
2.On a functional basis, Dianabol is one of the easier anabolic steroids to understand. This steroid will largely provide its anabolic benefits by enhancing protein synthesis, nitrogen retention and glycogenolysis. Protein synthesis represents the rate by which cells build proteins, the building blocks of muscle. Nitrogen retention, this is important as all muscle tissue is comprised of approximately 16% nitrogen. The more nitrogen we retain, the more anabolic we remain. Conversely, a nitrogen deficiency results in a catabolic or muscle wasting state. Then wee left with glycogenolysis, which refers to the relationship and conversion between glycogen and glucose. Through enhanced glycogenolysis, we are able to make better use of our total carbohydrate consumption. While in many ways these traits are quite simple, they are strong enough to make Dianabol a remarkably powerful anabolic steroid.
Stacking Dianabol with Injectable Steroids:

The effect of most injectable anabolic steroids is greatly enhanced by addition of Dianabol. The improvement is greater than from simply increasing the amount of injectable by the same amount. A classic and dramatic example is trenbolone. Though the total amount of steroid used is the same in all three cases, 50 mg/day each of trenbolone acetate stacked with 50 mg/day Dianabol provides a far more effective steroid cycle than either 100 mg/day of trenbolone acetate alone or 100 mg/day Dbol alone. The side effect profile is superior as well. In other words, the compounds act synergistically: the whole is greater than the parts. This is likely due to differing mechanisms of action.


Dianabol and Testosterone Stack:

All injectables stack well with Dianabol, with partial exception that at higher doses of testosteronepowder Dianabol becomes less useful and eventually entirely unnecessary. As examples, at 500 mg/week of testosterone use large improvement in a steroid cycle can be expected from adding Dianabol, but at 1000 mg/week only a moderate improvement is likely. At 2000 mg/week, possibly no noticeable further increase in effect will be seen except with individuals who have already reached a plateau at that amount of testosterone-only usage. For most this will not be the case.


Dianabol and Anavar Stack:

For those who like to base steroid cycles on oxandrolone (Anavar) rather than an injectable, Dianabol also stacks very well with this oral steroid. However, liver toxicity will be less if combining Dbol with an injectable instead of oxandrolone.


Dianabol and Anadrol Stack:

There is little to no synergistic effect from combining Dianabol with Anadrol. Most users do not do this. If choosing to do so, for example because of having both compounds on hand and not enough of either to use alone, I prefer using half-doses of each. In other words, rather than using for example 50 mg/day Dianabol or 150 mg/day Anadrol, a good alternate is to combine 25 mg/day Dbol with 75 mg/day Anadrol.


Dianabol Only Cycles:

Dianabol can also be used alone. Many treat such usage with disdain, but in times past many excellent physiques were built with Dianabol as the sole performance-enhancing drug, and even today a few get good benefit from Dbol used alone. However, in my opinion it is only high responders who do well with this compound used alone, rather than this being a typical result.
Dianabol Dosage:

Despite internet rumor and myth, a quality Dbol tablet will produce notable results with as little as 15mg per day. However, most will be far more satisfied with a 20-25mg per day dosing. Keep in mind, each time we increase the dose, this increases the probability of negative side effects and makes them more difficult to control. If a positive experience is enjoyed in the 20-25mg range, 30-35mg per day can be attempted if desired. 50mg per day would be the next step up, and thats a big Dianabol dose, but manageable for the experienced anabolic steroid user. However, many will not need such a dose. Higher doses are not uncommon in some hardcore circles, you can easily find someone taking up to 100mg per day, but such doses cannot be recommended. Doses of this nature will produce side effects and be hard on your health. Even if you can control the visual side effects with such a dose, the internal effects can be a very different story.
HPLC of Dianabol:
COA of Dianabol:
Product Name

Methandrostenolone (Dianabol, methandien one)

Batch No.

160901

Quantity

20kg

Date Of Manufacture

2016.09.01

Date Of Analysis

2016.09.05

Description

White Or Almost White Crystalline Powder

Ref. Standard

Enterprise Standard

Results Of Analysis Tests

Test

Analysis Standard

Results

Melting Point




163~167ºC

165ºC

Loss On Drying




≤0.50%




0.31%

Specific Rotation

+7°~ +11°

+7.5°

Assay(by HPLC)

97~103%

98.1%

Conclusion

Be Conform With Enterprise Standard

Q.C.Dept.Director




Wang Yue

Identifier

Zheng Yan
Benefits of using Dianabol:

1. Dianabol is an extremely potent muscle building steroid that has both anabolic and androgenic effects on a person. The anabolic nature of Dianabol increases nitrogen retention and in turn muscle production. Its ability to increase nitrogen reaction improves a persons feeling of well-being and protein manufacture in the body. The steroid also helps a persons body to adjust quickly to increased workloads which reduces fatigue.
2. Dianabol improves a persons quality of sleep and protects them from burning out due to frequent training. Dianabol reduces exhaustion because of its ability to improve RNA synthesis during strenuous workouts. It reduces catabolic stress in a user - a fact that enables it to perform better than other people as well as to recover quickly after strenuous training.
3. Dianabol helps bodybuilders to keep proteins in the muscles. D-bol causes a significant improvement in insulin growth. Insulin is a catabolic substance produced in the liver and utilized in other body tissues and it is very important in metabolism.
4. Dianabol therefore ensures that the bodys metabolic processes work properly even in times of intense training, mental stress, and caloric restriction.
Numerous sportsmen have made Dianabol their most trusted steroid and use it frequently to enhance muscle growth and maintain physical performance at its peak.
5. It is one of the steroids available on the market that has both psychological and physical effects. There have been anecdotal reports of it increasing testosterone production which is necessary for increasing muscle mass.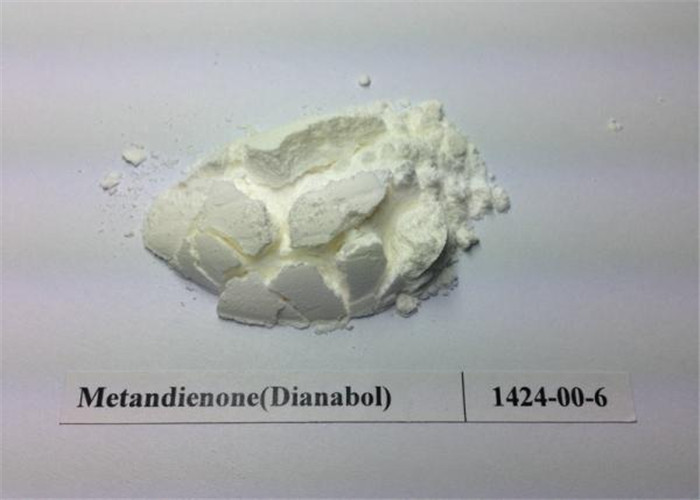 Muscle Growth Steroids Methandrostenolone Dianabol CAS 72-63-9 Muscle Building Images
Contact Us
Wuhan Hezhong Biochemical Manufacturing Co., Ltd.

Address

Phone(Working Time)

Fax