Wuhan Hezhong Biochemical Manufacturing Co., Ltd.

Wuhan Hezhong Biochemical Manufacturing Co., Ltd. Quality first service-oriented!
Home>Products>Testosterone Anabolic Steroid>Food Grade Crystal API-Active Pharmaceutical IngredienParticle Citric Acid CAS
English
Food Grade Crystal API-Active Pharmaceutical IngredienParticle Citric Acid CAS
HZ

CAS 77-92-9

China

GMP, HSE, ISO 9001, USP, BP

1g

Negotiable

as you required

3-5 days

T/T, Western Union, Money Gram , Bitcoin

1000kg/day
Wuhan Hezhong Biochemical Manufacturing Co., Ltd.
Wuhan Hezhong Biochemical Manufacturing Co., Ltd.China
Wuhan Hezhong Biochemical Manufacturing Co., Ltd.2020-07-10 09:46:19

Welcome to my shop! Glad to serve you! Please send your question!
Product Details
Product Name:
Citric Acid
CAS:
77-92-9
Color:
White
Usage:
PH Adjuster/Neutralizer
Storage Method:
Store in Cool and Dry Places. Keep Away From Stron
Type:
Plant Extract
Sample:
Acceptalbe
Assay:
99%
Product Description
Food Grade White Crystal Particle Citric Acid Cas 77-92-9 For PH adjuster Neutralizer
1. Appearance: White crystal Particle
2. Cas No.77-92-9
3. MF:C6H8O7
4. EINECS:201-069-1
1. Description:
Citric acid is an alpha hydroxy acid used in personal care products to adjust the acidity or promote skin peeling and re-growth in the case of anti-aging products. Citric acid is naturally found in citric fruits and juices, providing the characteristic acidic taste.
Function(s): Chelating Agent; Fragrance Ingredient; pH Adjuster; BUFFERING; MASKING
Specification
Items
Specification
Result
Remarks
Appearance :
Colorless to white crystal solid
Comply
Passed
Odor :
odorless
Comply
Passed
Color
white
Comply
Passed
Citric acid Content%:
99.5-101.0
100%
Passed
Moisture% :
7.5-9.0
8.2%
Passed
Sulphated Ash%:
0.05max
0.02%
Passed
Chloride%:
50ppm max.
23
Passed
Fe%:
50ppm max.
30
Passed
Heavy Metal%:
5ppm max
1.2ppm
Passed
Endotoxin of Gem:
≤0.5IU/mgl
0.2
Passed
Usage
Citric acid can be added to ice cream as an emulsifying agent to keep fats from separating, to caramel to prevent sucrose crystallization, or in recipes in place of fresh lemon juice. Citric acid is used with sodium bicarbonate in a wide range of effervescent formulae, both for ingestion (e.g., powders and tablets) and for personal care (e.g., bath salts, bath bombs, and cleaning of grease). Citric acid is also often used in cleaning products and sodas or fizzy drinks.
Citric acid sold in a dry powdered form is commonly sold in markets and groceries as "sour salt", due to its physical resemblance to table salt. It has use in culinary applications where an acid is needed for either its chemical properties or for its sour flavor, but a dry ingredient is needed and additional flavors are unwanted (e.g., instead of vinegar or lemon juice).
Cleaning and chelating agent
Citric acid is an excellent chelating agent, binding metals. It is used to remove limescale from boilers and evaporators.[8] It can be used to soften water, which makes it useful in soaps and laundry detergents. By chelating the metals in hard water, it lets these cleaners produce foam and work better without need for water softening. Citric acid is the active ingredient in some bathroom and kitchen cleaning solutions. A solution with a 6% concentration of citric acid will remove hard water stains from glass without scrubbing. In the industry, it is used to dissolve rust from steel. Citric acid can be used in shampoo to wash out wax and coloring from the hair.
Illustrative of its chelating abilities, citric acid was the first successful eluant used for total ion-exchange separation of the lanthanides, during the Manhattan Project in the 1940s. In the 1950s, it was replaced by the far more efficient EDTA. It can be used to substantially slow setting of Portland cement.
Cosmetics and pharmaceuticals
Citric acid is widely used as a pH adjusting agent in creams and gels of all kinds. In this role, it is classified in most jurisdictions as a processing aid and so does not need to be listed on ingredient lists.
Citric acid is an alpha hydroxy acid and used as an active ingredient in chemical peels.
Citric acid is commonly used as a buffer to increase the solubility of brown heroin. Single-use citric acid sachets have been used as an inducement to get heroin users to exchange their dirty needles for clean needles in an attempt to decrease the spread of HIV and hepatitis.[15] Other acidifiers used for brown heroin are ascorbic acid, acetic acid, and lactic acid; in their absence, a drug user will often substitute lemon juice or vinegar.
Citric acid is used as one of the active ingredients in the production of antiviral tissues.
Company Introduction:
(1) High Quality: HZ is a steroids manufacturer with its own lab and factory.
The purity of our product is tested by our quality department before it is shipped to our clients. Mostly steroids are 99% purity and approved by SGS,CTI and ITS.
(2) Favorable Price: Our price meets international market performance and we give the best doiscounted price for our new customers and promotioned price for our regular customers.
(3) Safe Fast Delivery: After receiving your payment,we will have professional package team to arrange your parcel within 12 hours.We can guarantee every goods can be successfully deliveried
(4) Available Shipment Way: EMS,HongKong Post,DHL,TNT,UPS,FedEx,Registered Mail,Air Express,Sea Vessel etc
(5) After-Sale Service: We can offer you good service after you place an order.At the same time,we can offer you some homebrew recipe to make injection.More service is more available to you.
Quality control:

All compounds are NMR tested at Bruker spectrometer. Spectrum data is available upon request.

Service and Certificate:

Over decades, we have been helping multi-national pharmaceutical companies and other customers to source or develop qualified suppliers in China.
For new suppliers, we evaluate sources and audit the manufacturing sites, and then give customers reports and recommendations. For quality control, we test samples according to customers method of analysis (if available) or according to our understanding, and arrange pre-shipment samples if necessary. If development is needed, our extensive quality control experience and experienced R&D partners enable us to offer effective technical and analytical support.
We also provide regulatory documentation help for manufacturers. Intellectual Property protection rules are always strictly followed in our practice. We pay special attention to guarantee clear communication and prompt problem-solving between customers and manufacturers.
Custom and Manufacture:
Over years, we have developed reliable custom manufacturing supplier base to minimize the risk for on-time delivery and quality. We can offer One-Stop-Solution from lab, kilo-lab, pilot to commercial production. In addition, our expertise can offer you:
Fluorinated aromatic compounds and Pyridine derivatives are our flagship products. With the rapidly growing utilization, functional Fluoride and Pyridine compounds are widely applied in many state-of-the-art technologies, such as brand new drugs. Our production bases locate in the famous Fluorine Chemical Zone in Fuxin City, Liaoning P.R. Normally we keep more than 2000+ products in regular stock, and put 100+ new products to our pipeline every year.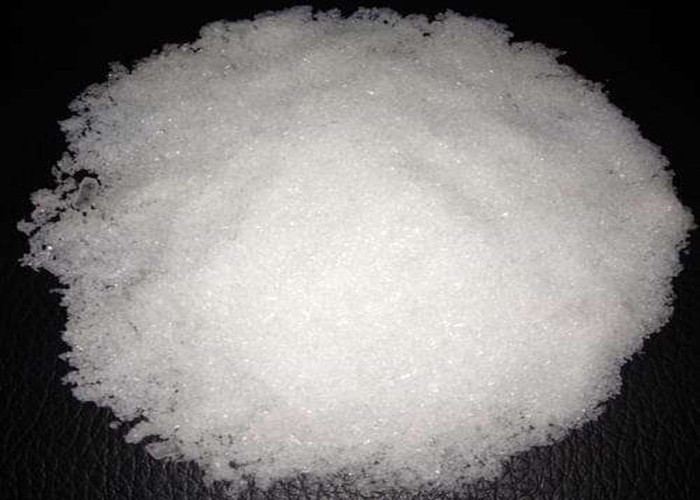 Food Grade Crystal API-Active Pharmaceutical IngredienParticle Citric Acid CAS Images
Contact Us
Wuhan Hezhong Biochemical Manufacturing Co., Ltd.

Address

Phone(Working Time)

Fax